MMag.art. Stephanie Balih ist akademische Malerin, und Singer-Songwriterin. Sie lebt und arbeitet in Wieselburg, Österreich.
Sie wurde in Traunstein in Oberbayern, Deutschland, geboren.
After the state examination for art and music education at the University of Augsburg in 2007, she graduated with honors for the artistic teaching post at the Academy of Fine Arts Vienna in 2012 and graduated in 2014 also with honors in the class for graphics with Gunter Damisch.
She received scholarships from the city of Augsburg, the summer academy in Traunkirchen with Xenia Hausner, the Boesner scholarship for Katrin Plavcak's class and the Intercell Recognition Award. Her customers include private and public collectors. The artist worked, among other things, for the ORF as an artistic consultant and the Albertina in Vienna.
She has already organized numerous exhibitions at home and abroad and has worked with various musicians and contemporary dancers from the Vienna Conservatory. In 2014 she founded the band THE KNUTSHERS with her partner Alex Dolphin. Since then she can be seen on various festival stages with her compositions.
Interessierte und Kunstbegeisterte können sie in ihrem Atelier und Show Room gerne besuchen und in ihre einzigartige Welt eintauchen. Bei Besuchswunsch bitte voranmelden.

Adresse:
Weinzierl-Haydnweg 20/3, A-3250 Wieselburg-Land
office (at) stephaniebalih (dot) com
Telefon-Büro: +43 (0) 7416 53328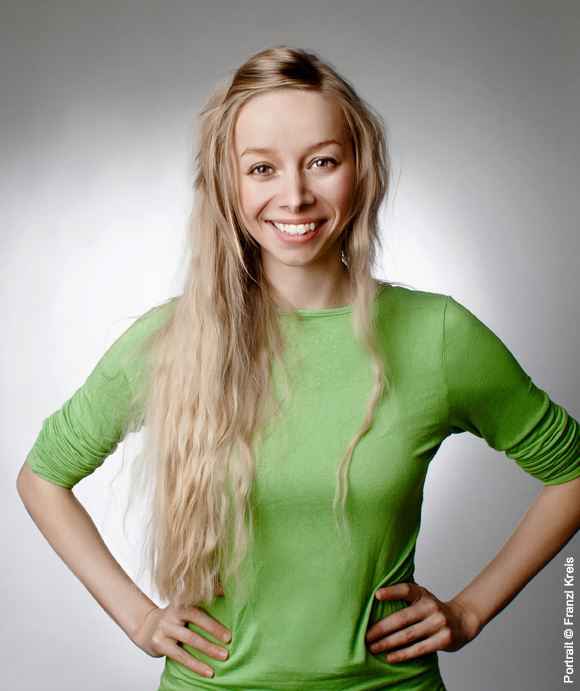 studies
2014:
Diploma with distinction in fine arts in the graphics class of Prof. Gunter Damisch, Academy of Fine Arts Vienna
2012:
Diploma with distinction for artistic teaching, art and communication and fashions & styles, Academy of Fine Arts, Vienna
2007:
State examination in art and music education, University of Augsburg, Germany
Scholarships/ Awards
2020:
Music grant from the state of Lower Austria
2017:
Nomination for the Liese Prokop Women's Prize 2017 in the field of art and culture
Prize of the Lower Austrian town and village renewal for the project "Valuable" as part of the Lower Austrian state exhibition
http://www.stephaniebalih.com/projekt-wertvoll/
2014:
Artist in Residence project space Albrechtsfeld, Galerie Bäckerstrasse4 Vienna, Project room Albrechtsfeld
2011:
Boesner scholarship for the class of Katrin Plavcak, International Summer Academy Salzburg
2008:
International Summer Academy Salzburg with Xenia Hausner, Austria
Scholarship for the summer academy in Traunkirchen with Xenia Hausner
Intercell Ag "Art@Biotech" recognition award, Vienna
2006:
Scholarship from the city of Augsburg: master class in Irsee Monastery with Dieter Mammel, Germany